Bespoke Diamond Rings & Gemstone Jewellery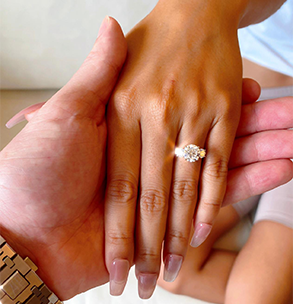 engagement rings
---
Thinking about proposing to the love of your life?
Let us help you get it right and craft the diamond ring your partner deserves and will genuinely love.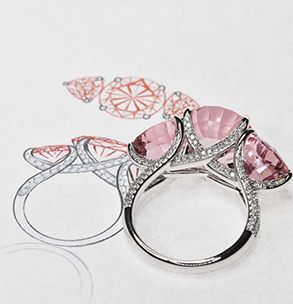 Bespoke Fine Jewellery
---
Whether it is classic diamond earrings or an exquisite bridal gemstone necklace, working together, we will create your dream piece of diamond jewellery right here in Hong Kong.
Re-Create Your Jewellery
---
Bring out diamond and gemstone
pieces from your jewellery box, and let's re-create them into something you will love and wear!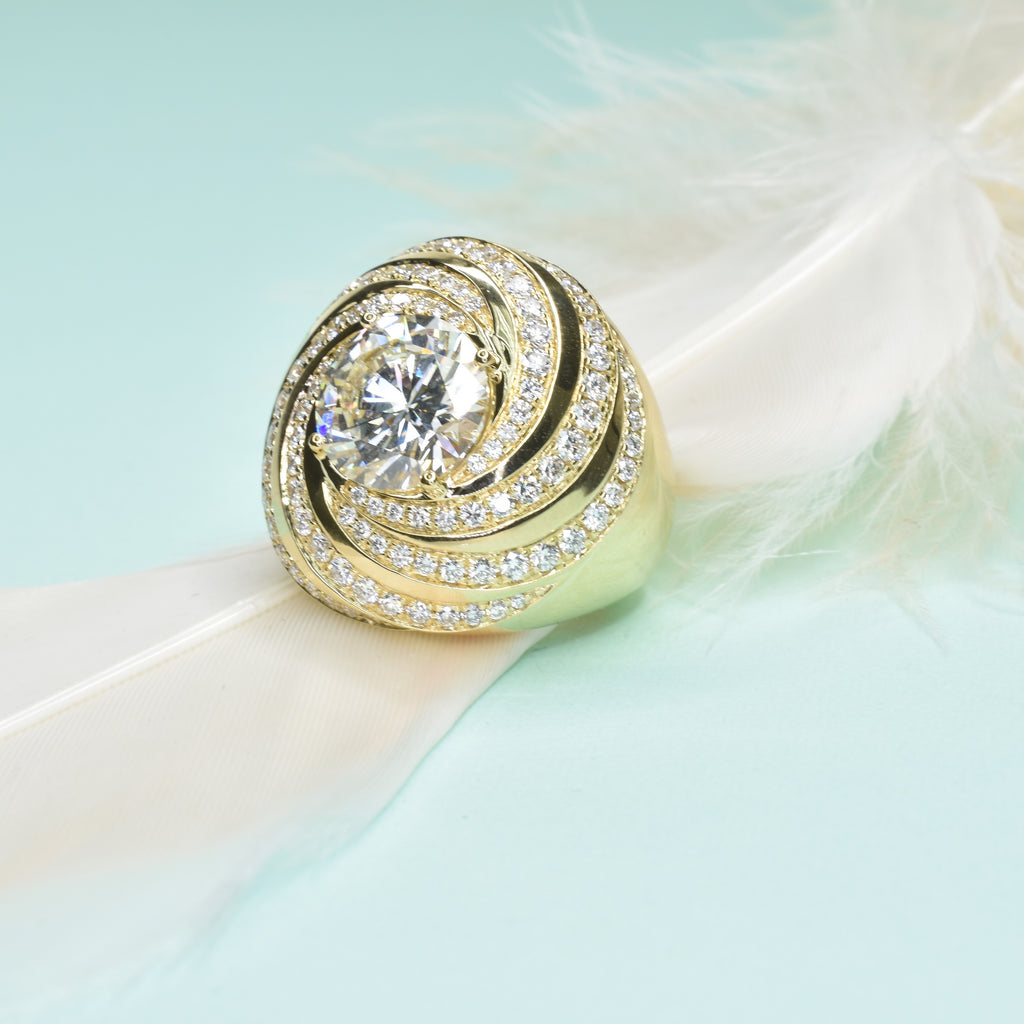 Shop Now
---
Birthday? Anniversary? Our diamond rings and gemstone jewellery collections feature several styles suitable for any occasion and at spectacular prices! Shop online
today or visit our Hong Kong store.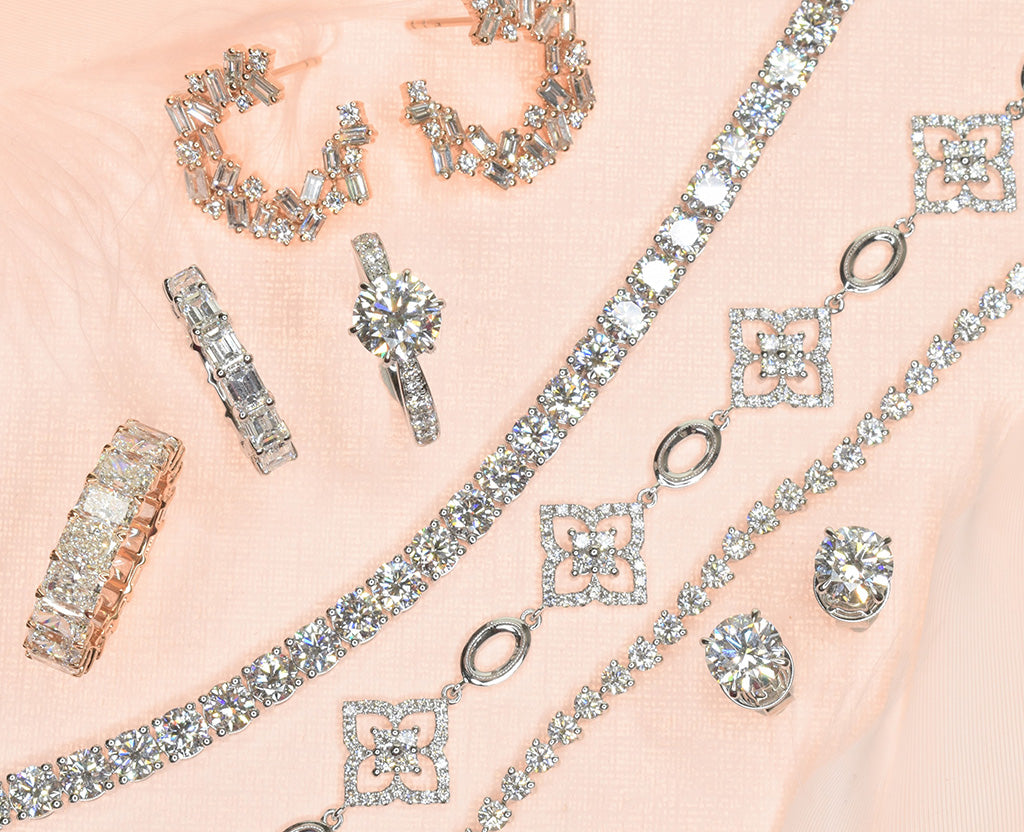 YOUR PERFECT PROPOSAL
Choosing the right engagement ring can be a daunting process. As one of Hong Kong's leading jewellers, Niya K provides a simple yet personalised experience to ensure you get the perfect diamond ring that checks all the boxes.
Create your one and only
diamond ring in hong kong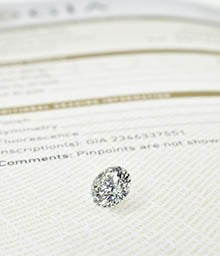 1
Choose The Centre Stone
We filter through diamonds and gemstones across the globe to bring the best options to you in Hong Kong - at fair prices! Rest assured, we work with ethical suppliers of natural diamonds and ensure transparency throughout our process.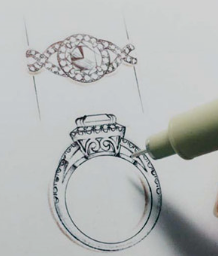 2
Design the Perfect Setting
From classic settings to something that is a little "out there," we provide sketches, pictures and computer drawings to give you a clear understanding of how the final diamond jewellery piece will look.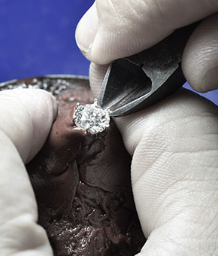 3
Creation
Once the design is finalised, our master craftsmen take over and work their magic. Niya monitors the process to ensure that all the nuances we discussed are captured in the diamond ring.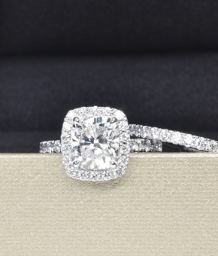 4
The Unveiling
All diamond and gemstone jewellery products come packaged in our signature boxes, stamped with the diamond weight, metal and our signature. If the product turns out to be different from what you envisioned, we can discuss it. We won't consider ourselves finished until you are pleased.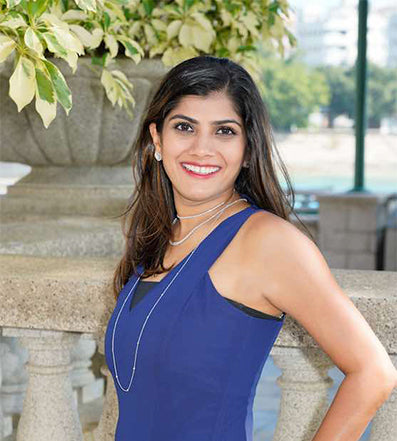 Your Personal Jeweller For Bespoke Diamond Jewellery
I'm Niyati Kapadia, a fashion graduate with a family background in jewellery. The personalised service I provide brings together my love for design, passion for jewellery and global network within the industry to get a gorgeous piece of diamond or gemstone jewellery - at the right price! 
We truly believe in building lasting relationships with our customers and becoming your personal jeweller in Hong Kong.
Transparent Process to Ensure Best price
GOOGLE REVIEWS
Niya is absolutely amazing. I have bought several pieces of jewellery from her already, a few from Niya's collection and one bespoke piece. Each time Niya has been wonderful, incredibly warm and filled with excellent ideas. She helped me to design a bespoke diamond and pink rainbow sapphire ring which is so unique. The workman ship is also excellent, each piece has been made with the highest of quality.
Rebecca Truong
Excellent design, service and price! Niya K was amazing through the entire process! She laid out the process clearly, quoted prices, and gave a timeline for the process. Her designs were excellent, and reflected the ideas that I'd mentioned to her during our first meeting. Niya is friendly, welcoming and very easy to work with. Overall, I HIGHLY recommend Niya K for any of your bespoke jewellery needs.
Ryan Winter
I simply cannot recommend Niya K enough. I was looking for a jeweler to help me build a custom eternity band. I was intrigued by all of the raving reviews, and reached out for a consultation. Niyati responded quickly and from the onset, it was one of the best experiences I've had, and I don't just mean with a jeweler - but with service overall! So stop reading this review, and just send her a message. You won't regret it!
Liz Peng
Really delighted with the service offered by Niya and team. I wanted something really special for an engagement ring and the result was perfect. The process was also really quite fun! Lots to learn and Niya is great at explaining how it all works, while also listening to and incorporating your ideas. Also really felt that Niya and Jimit were on my side throughout the process - not so much selling ideas as advising, and helping navigate between options. I can't recommend Niya K enough.
Stevie D
Had a fantastic experience working with Niya on creating an engagement ring, followed by wedding bands. I was looking to get some lab grown diamonds, and Niya was very helpful, providing samples along with various designs to look at. Would highly recommend as Niya is knowledgeable, offers a low pressure environment, and is very responsive.
Alan Zeng