Our Story
Buying diamond jewellery is not an easy feat. There are hundreds of options available and many factors to consider – more than just the 4Cs! Diamond purchases are special and can last generations, which is why it is important to do your research, be aware and selective in what you are choosing.

That is where we come in. A husband and wife team working together with you to create the piece of your dreams!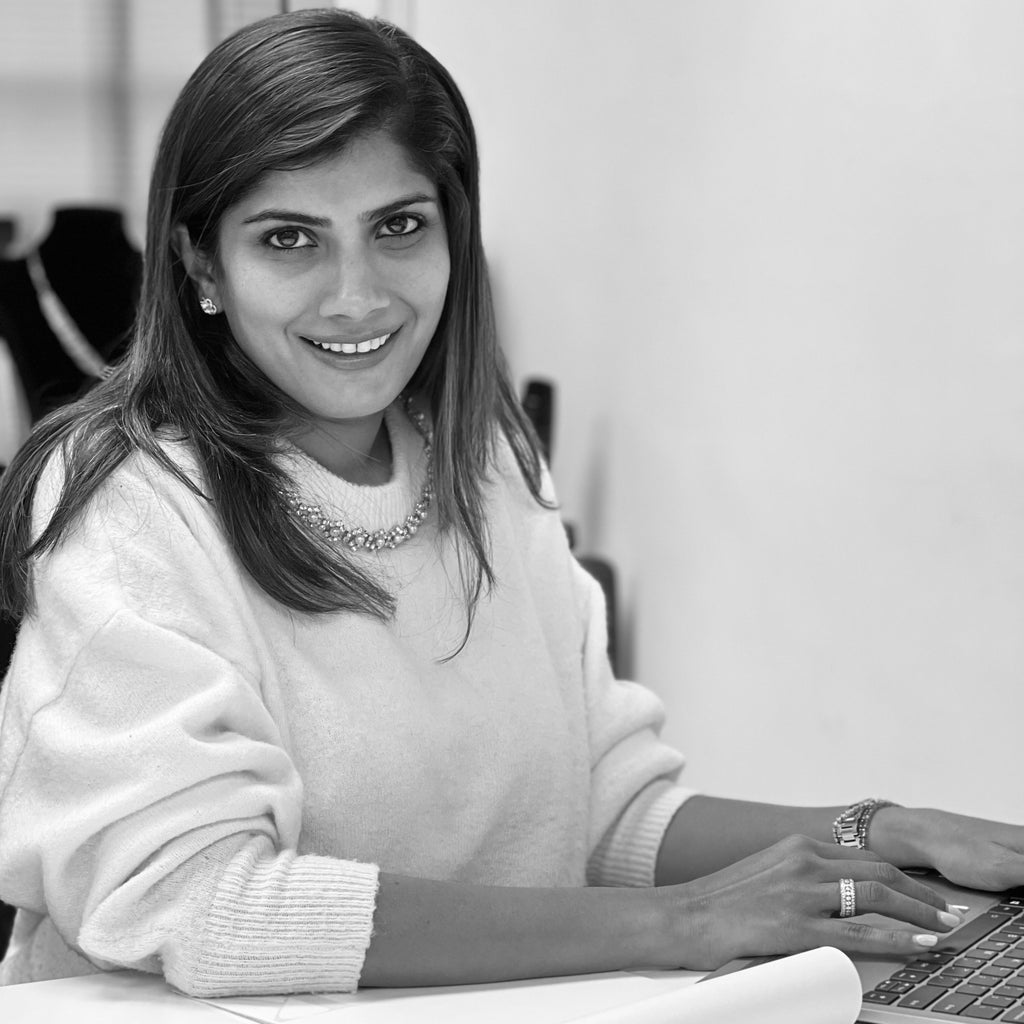 With a passion for art and design, Niyati is the creator of your piece. From the first interaction to the unveiling, she will walk you through the designs, options, and pricing to make sure the piece turns out exactly the way you would like it.  She is meticulous, diligent, and honest, promising only what she can deliver. She is fabulous at designing for each person in a way that suits their style, coming from her experience as a Fashion Designer and Artist prior to designing jewellery. 
Jimit, a 2nd generation diamantaire with over 20 years of experience in the diamond industry, is our diamond specialist. He truly believes there is a diamond for everyone and digs deep into understanding your preferences.   Using his global network of manufacturers, he filters thousands of options to put a select few on the table for you to choose from.  As a diamond wholesaler, he will make sure we get the best quality diamonds at a good value.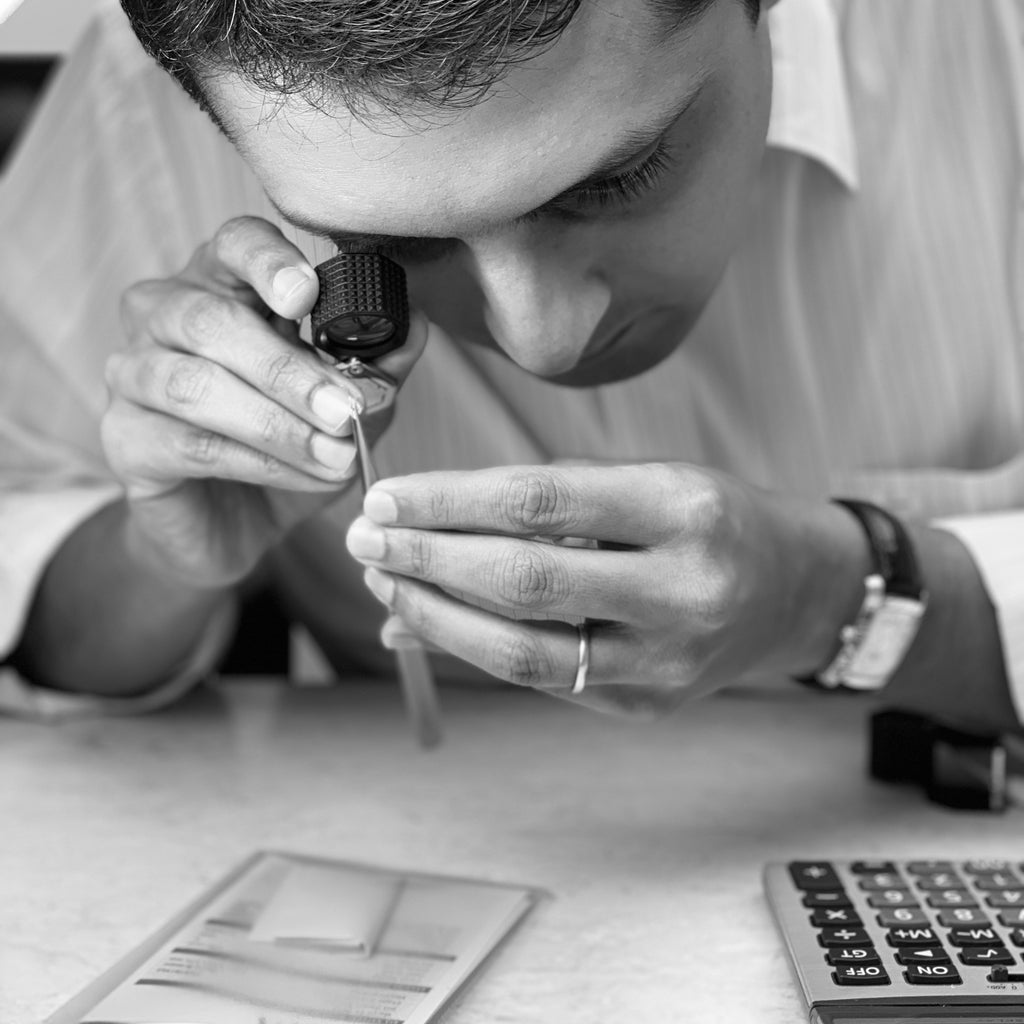 GOOGLE REVIEWS
Niya is absolutely amazing. I have bought several pieces of jewellery from her already, a few from Niya's collection and one bespoke piece. Each time Niya has been wonderful, incredibly warm and filled with excellent ideas. She helped me to design a bespoke diamond and pink rainbow sapphire ring which is so unique. The workman ship is also excellent, each piece has been made with the highest of quality.
Rebecca Truong
Excellent design, service and price! Niya K was amazing through the entire process! She laid out the process clearly, quoted prices, and gave a timeline for the process. Her designs were excellent, and reflected the ideas that I'd mentioned to her during our first meeting. Niya is friendly, welcoming and very easy to work with. Overall, I HIGHLY recommend Niya K for any of your bespoke jewellery needs.
Ryan Winter
I simply cannot recommend Niya K enough. I was looking for a jeweler to help me build a custom eternity band. I was intrigued by all of the raving reviews, and reached out for a consultation. Niyati responded quickly and from the onset, it was one of the best experiences I've had, and I don't just mean with a jeweler - but with service overall! So stop reading this review, and just send her a message. You won't regret it!
Liz Peng
Really delighted with the service offered by Niya and team. I wanted something really special for an engagement ring and the result was perfect. The process was also really quite fun! Lots to learn and Niya is great at explaining how it all works, while also listening to and incorporating your ideas. Also really felt that Niya and Jimit were on my side throughout the process - not so much selling ideas as advising, and helping navigate between options. I can't recommend Niya K enough.
Stevie D
Had a fantastic experience working with Niya on creating an engagement ring, followed by wedding bands. I was looking to get some lab grown diamonds, and Niya was very helpful, providing samples along with various designs to look at. Would highly recommend as Niya is knowledgeable, offers a low pressure environment, and is very responsive.
Alan Zeng
What sets us apart?
YOU WILL GET A PIECE YOU ABSOLUTELY LOVE.
Nothing can be better than something that is created to suit your preferences exactly. Niya K's personalized service ensures that you understand the choices available and are involved in the process.
YOU GET GREAT PRICES.
An industry insider, I have access to wholesale prices for loose diamonds and am happy to pass these discounts on to my customers!
YOU GET DESIGN ADVICE FROM A FASHION PROFESSIONAL.
Having worked with some of the top fashion labels in the world, I continue to keep one toe in the fashion world and am always up-to-date with what's on trend.
YOU CAN BE ASSURED ABOUT THE QUALITY.
I have access to the finest production teams – the detail, finish and beauty of your jewellery will speak for itself. The Niya K team extensively research and find the best diamond options for our customers, checking each stone personally before proposing them.
TRUST AND INTEGRITY.
When buying jewellery, this might be the most important of all. I believe in keeping my customers well informed about what they are buying. Every piece of Niya K jewellery is stamped with the gold and diamond information; all diamonds are natural and conflict free, sourced from ethical and reputable suppliers.